date_range

13

Feb

2023

toc News
remove_red_eye

2452 views
He is one of those people who more often has oil on his hands than splinters of wood.
Michel chose Blond Walnut to redo the dashboard of his 1967 Triumph TR4A.
Renovation of a dashboard.
The Triumph TR4
Originally the TR4s, from 1961 to 1965, had a paneled dashboard painted white, regardless of the car's color.
With the TR4-A, from 1965 to 1967, a wooden dashboard appeared. It was usually in American Walnut and, therefore, quite dark.
With the sun and the passage of time, the dark woods lighten to become orange-yellow.
Dashboard of the Triumph
The choice of wood species.
As Michel wanted to keep the patina of time, he chose Blond Walnut to renovate his dashboard.
Blond Walnut is a French walnut that does not have dark veins and which, over time, will take on an orange-blond patina.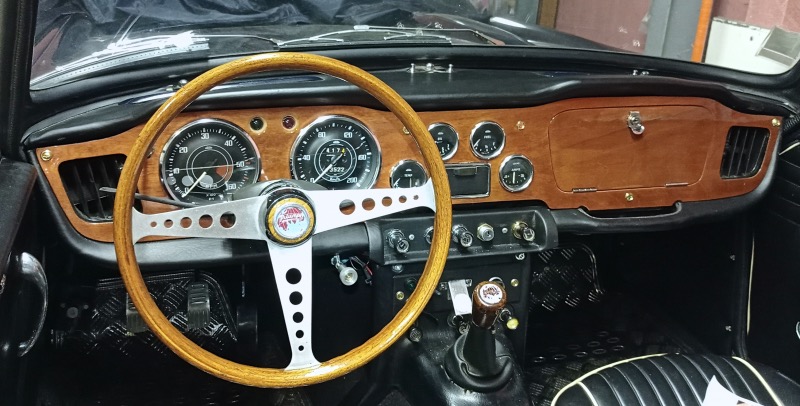 The finish of blond Walnut veneer.
After gluing with neoprene glue, he chose a golden walnut stain diluted to 30%.
For the finish, I told him about the K2 spray varnish, a two-component polyurethane varnish. At that time, I felt he was in his element; indeed, the K2 varnish is generally used for car bodywork.
So after four coats of varnish, Michel finished with a polisher, and thus he restored all his superb to his Triumph TR4-A.